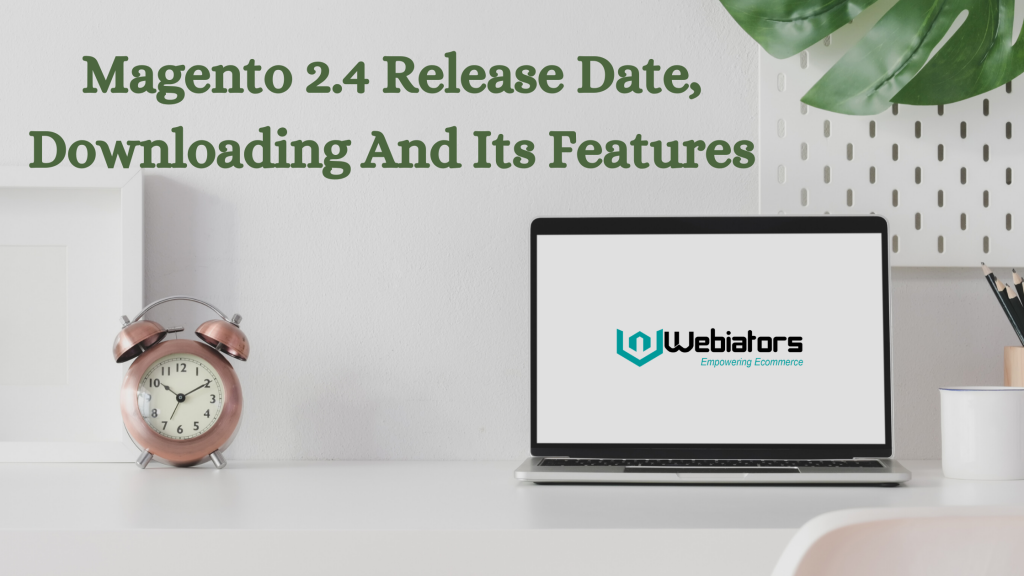 The coming time is going to be an eventful one for businesses using Magento since the release of Magento 2.4 is here. The idea is to stay ahead from pandemic by keeping your e-commerce store running on the latest version of the Magento platform so that it has access to the best features and fixes. The release of the Magento 2.4.0 in 2020 is going to bring a new set of great features, improvements, and updates along with great product stability. So if you are planning to make a move to this advanced version on Magento 2.4 release date July, 28, here you will get to know the features of Magento 2.4.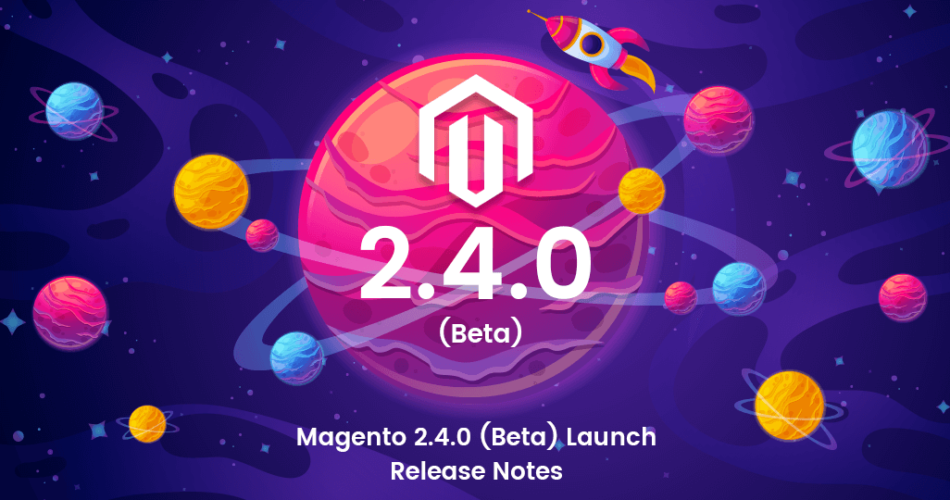 What You Can Expect In This Blog?
Magento 2.4 release date
Magento 2.4 Features
Magento 2.4 Release Notes
Steps to Get Magento 2.4.0
Our Magento's engineers are constantly working to help you improve the performance of your Magento store and boost the sales of your online business in the most effective way. Read further to know more about this.
Magento 2.4 release date
The new upgrade of Magento 2 has surprised its Magento Community people and developers with the announcement date of Magento 2.4 to release on July, 28. Every new release comes with features that make the E-commerce platform better in various aspects. The release is going to bring a new set of great features, improvements, and updates along with great product stability.
Magento 2.4 Features
Magento is continuously doing research & development on the latest technology and working dedicatedly to release thousands of new awesome features, improvements and upgrades to enhance the performance of your Magento store and improve the functionality of GraphQL, Page Builder, Admin UX, security patches, bug fixes, and better progress web app for B2B and B2C business types.
Magento always has been proven the most powerful and effective business solution for its wide range of community people and developers. It has been on fire with its every new upgraded version and updates in security patches to contribute the business to a new height of success from around the world.
It is expected that Magento 2.4 will also include the improvements in additional buyer experience, Page Builder support, and integration with Adobe products and services. Integration with other Adobe products is the expectations of bringing more new updates in Magento 2.4 Open-Source, Commerce, and Cloud.
Furthermore, we would like to draw your attention to highlight the features of Magento 2 PWA roadmap in the following areas:
Enhancements in customer shopping experience by using Peregrine Hooks and Venia Components associated with PWA
Enhanced GraphQL API support
Improvements in Category Filters and Marketplace supports
Integration with Adobe Products and Page Builder support
As per the announcement of the new upgraded version Magento 2.4, other additional improvements are to be expected in the following directions:
Improvements in the functionality of GraphQL
Expected to include "shiny new API" together with tons of awesome new features, product stability, component upgrades, store performance, etc.
Better Progressive Web App technology for B2B and B2C types
Provide Full coverage to the admins in Magento Open Source, Commerce Edition, and Cloud-Based technology
Expected to introduce a new concept of the Storefront API
Better functionality for Admin UX
Improvements in the frontend framework
Improvements in Asynchronous Import functionality
Improvements in Magento 2 Commerce Cloud deployment process
Improvements in Page Builder and other extensions
Latest upgrades and updates in security patches
Hundreds of Bug fixes and tests
Magento 2.4 Release Notes
The primary improvements of this Magento 2.4 open Source are listed below. First of all, the usual upgrades are brought in this version as well such as security changes, platform upgrades, and performance improvements that contain more than 100 bug fixes. It also contains the quarterly change of backward-incompatibility. Although, there are only minor changes in the new version.
This beta version is the new release that offers the facility to add security patches that do not need any other functional improvements. The newer patch version delivers all the hotfixes used to the 2.3.5 release from the 2.3.5.2 version. The PWA Studio and Inventory Management are also documented and released standalone.
Steps to Get Magento 2.4.0
You can have the beta version of this latest update. However, it is just applicable to those who are participating in the Magento Beta Coding. The chances are better if you find the code of this 2.4.0 version early
Conclusion
We've gathered the most probable enhancements that may become a part of Magento 2.4 Open Source, Commerce, and Cloud. I would also like to know what do you think about the upcoming Magento 2.4 release plus if you want to get Magneto 2.4 installed visit Webiators and consult our Magento Developers.
Thank you.