As we all know that with the increasing use of the internet, the eCommerce business has also increased day by day. But in this age of the internet, everyone wants to use very simple and effective technology that can save both time and workload. In this era, most people use mobiles because through mobile, any user is able to use the Internet very easily and fast at any time from anywhere. Mobile users have been a big contributor to the eCommerce business successfully. In other words, we can say that this is the era of mobile.
And so it is important for every eCommerce store owner to be able to work very well and at a fast pace on their online store to give their customers an even better experience for the store.
Many times an eCommerce website on mobile is unable to work well and its pages take too long to load. Due to this, merchants have to face a lot of difficulties such as customers going back without completing a purchase from the store, a decrease in conversion rate, negative experience for customers, etc. But now the store owners need not worry about all these problems happening by the mobile users as Amasty offers accelerated mobile pages extension to solve these problems.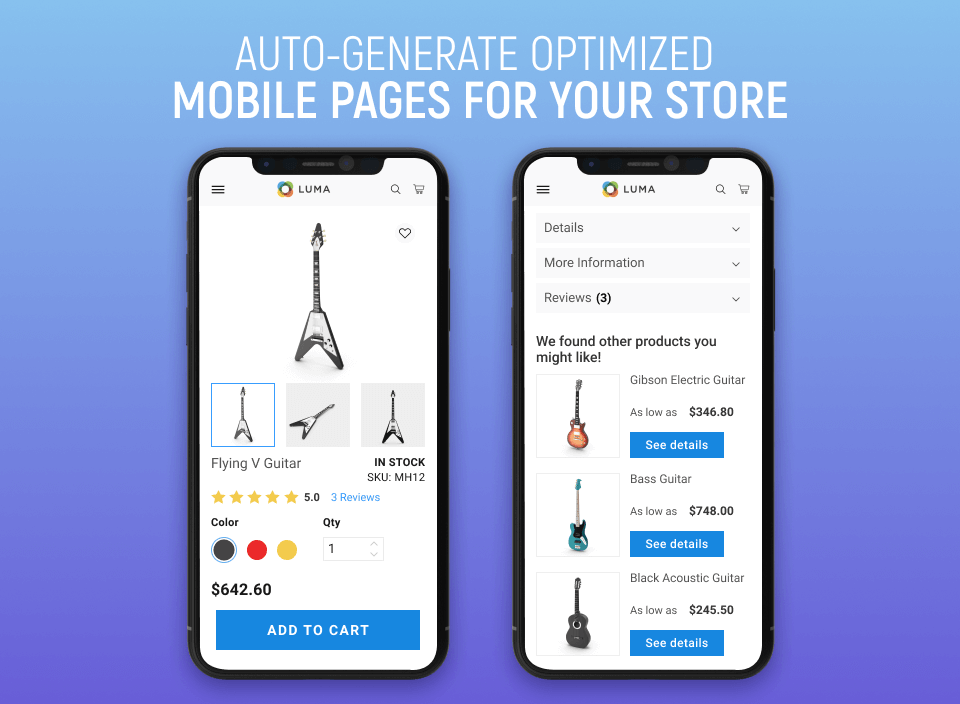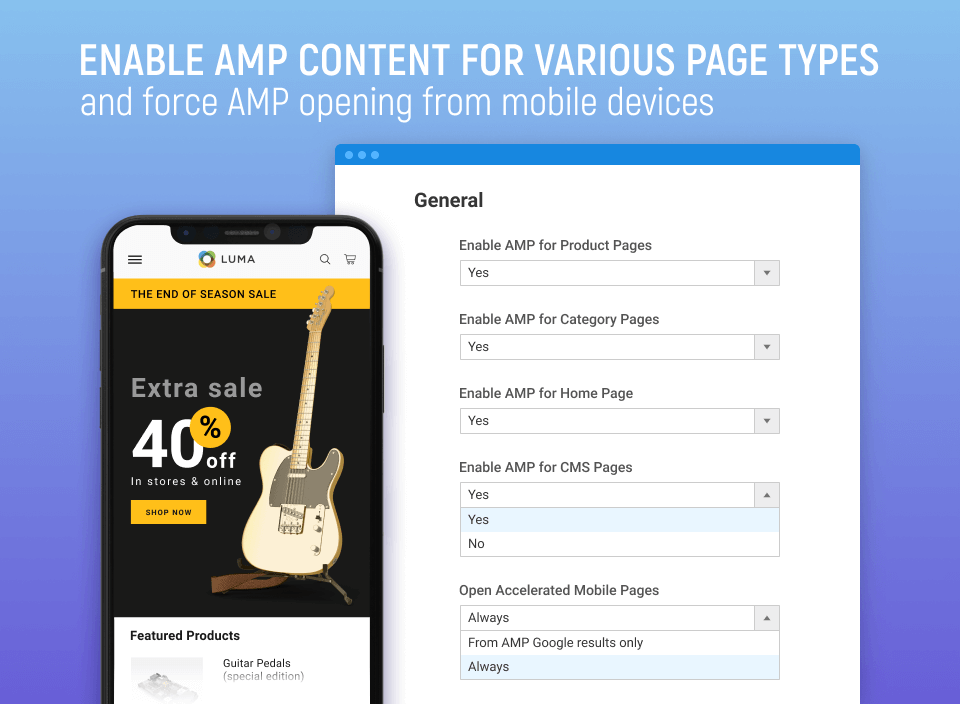 This extension makes store owners load their store pages about 85% faster for mobile users. This allows store owners to improve visibility and usability in search results by building super lightweight mobile pages in their stores. Using this extension on your store also helps in increasing mobile conversions on your store as well as improving the search engine rankings. This is a very effective way to increase visitors to your store.
Here is a list of all the features of Amasty's AMP extension for Magento 2
Improve store usability and visibility in search results
Auto-generate optimized mobile page for your store
Enable AMP content for various page types
Flexibly customize mobile pages design
It looks good on mobile screens
Let customers add reviews
Display rich snippets for better search
Track pages performance with Google Analytics
If you are thinking about integrating this extension into your store, you can get this extension by contacting us and with good discounts. And if you want to successfully install this extension without any error then you can contact our certified Magento developer through this live chat option, if you want you can also contact us through the comment section below. We fully assure you that our Magento developer is fully capable of successfully integrating this extension into your store.