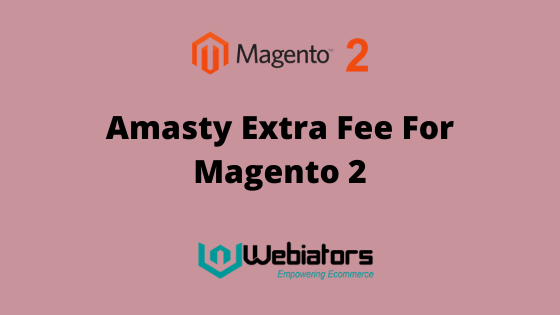 With the increasing use of the internet, eCommerce business has also increased a lot, nowadays more and more people like to shop online. Therefore, it has become a big challenge for every store owner to attract the maximum amount of services to their customers by giving them maximum benefits. So everyone wants to offer a variety of additional paid services at their stores such as gift wrapping, rush delivery etc. However, basically the store owner in Magento is unable to add any such extra charge services. Basically Magento supports some special shipping and delivery methods like Free Shipping, Flat Rate, Table Rate and UPS, Magento Shipping etc.
If you also want to add charges to your store according to your requirement then you do not need to worry. Because to overcome this problem, Amasty has created an extra extension for Magento 2. Yes, this extension of Amasty allows all store owners to add Shukla to the store as per their convenience and display them on their checkout and shopping pages. This extension with flexible conditions and advanced settings helps to display relevant charges to your customers at your store and motivate them to spend more.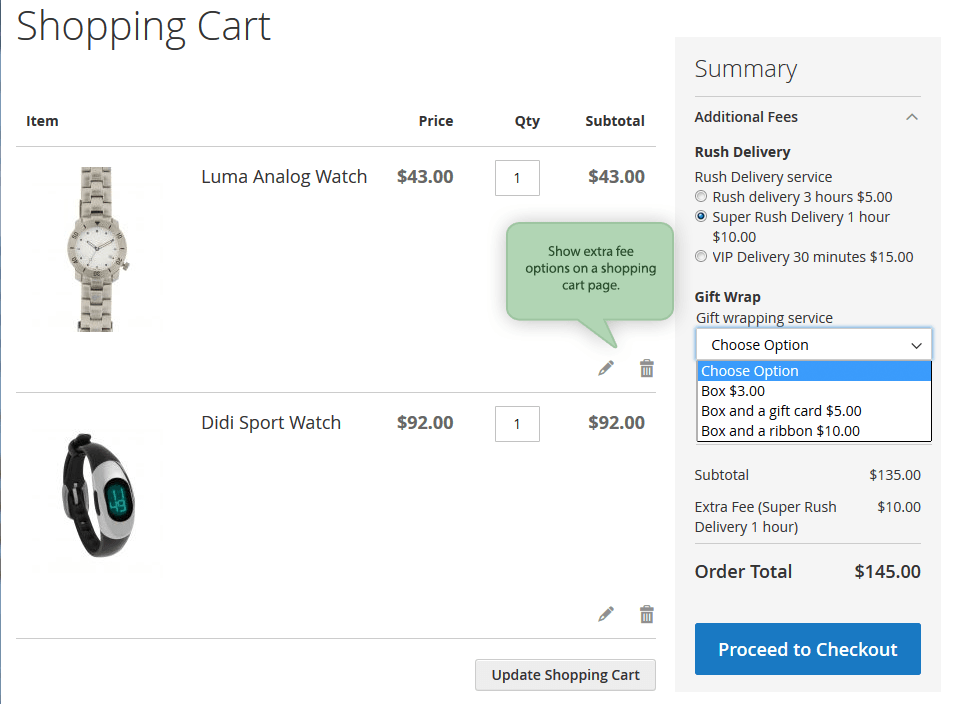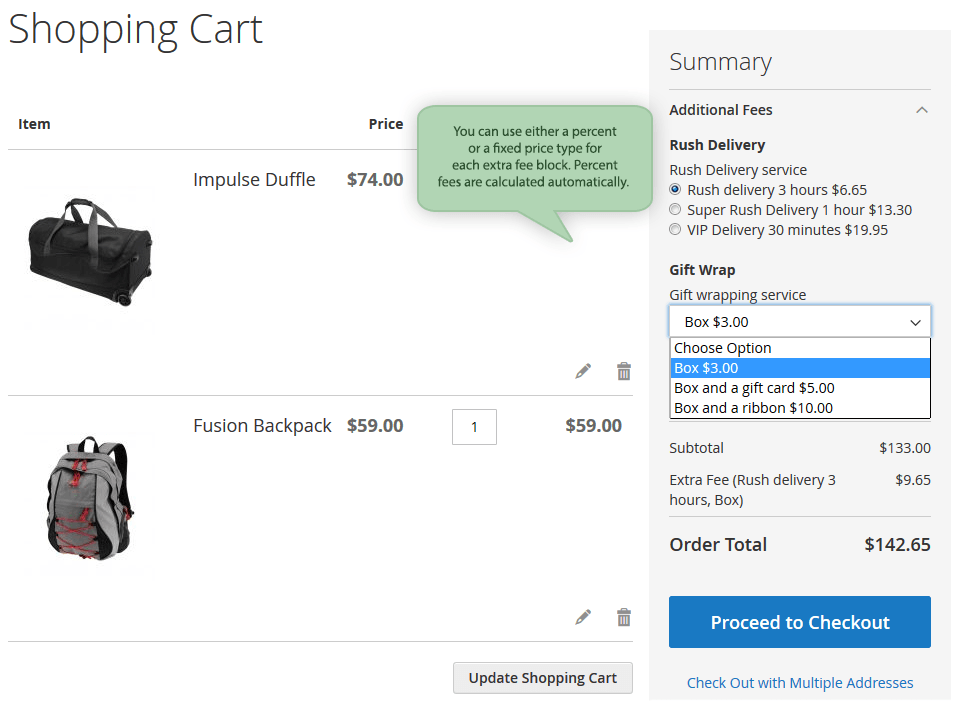 By using this you are able to add several additional fee blocks to the checkout and cart page to allow visitors to select the fee option as per their requirement before completing the purchase. After integrating this extension you can display additional information for your store to create a percentage or fixed price charge, choose different input types and block each additional charge. Not only this, but you are also able to use flexible conditions to show payment and shipping methods as well as fees based on the subsection and cart characteristics of the products.
List of Some Key Features of Amasty Extra Fee for Magento 2
Manage your extra fee on a handy grid
Choose the way of your fees calculation: percent or fixed price
Customize fee display using flexible conditions and attributes
Manage taxes and discount in subtotal
Offer extra fees on the checkout and shopping cart pages
Offer your customers the most comfortable input types
Encourage choosing more expensive fees with preselection
Highlight your additional services with unique fee description
Help customers by adjusting their orders from the admin area
If you also want to provide a good shopping experience for your customers and wish to increase revenue by promoting additional services, then this extension can prove to be a very effective solution for you. If you want to install it successfully in your store then you are completely free to ask us any questions related to this extension through this live chat option. Our high-level Magento 2 developers help you implement third-party extensions and grow your store. With ContactUs, you can get this extension with a discount.
Thank You!